There are a lot of pizza stone suppliers online where potential buyers can browse and see different types of pizza stone set. There are suppliers as Shengye who specializes on selling pizza oven stone, BBQ grill stone, refractory stones, and pizza stone set wholesale. But still with the amount of options, some people still prefer to DIY their own pizza stone.
There are various videos and articles online who try and attempt to teach viewers how to make their own homemade pizza baking stone. While googling "pizza stone DIY" over 226,000 results will pop up all videos varying from 1 up to 15 minutes. But what seems to be a cheap and easy thing to do has very dangerous implications.
The material that is mostly used for DIY pizza stones is unglazed quarry tile or any other type of tile or stone, even videos suggesting metal. These materials have the chance of going into thermal stress as they were not created to be put in a hot environment as a 450-degree F oven. Even if it doesn't explode it will likely break apart as the materials aren't intended to be cook with.
Unglazed tiles, the material which is most of the time recommended, has carcinogenic substances used in their manufacture, as its stated in the fine print and manufacturer's spec sheets of the product. It's extremely dangerous to cook food on any type of tile or stone that has not been specifically manufactured for baking and high temperatures, as even unglazed clay can have some time of amount of lead.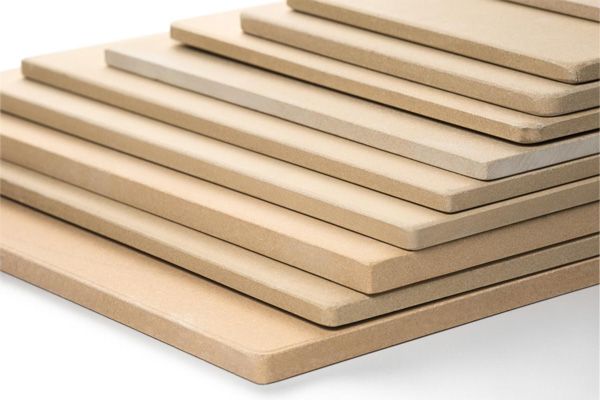 As well it's not uncommon to find a kid's or cat's handprint in the clay, this is because most of the time they are left outside to dry them in the sun before one final bake, which adds to the list of the unsanitary facts of DIY a pizza stone.
It's always best to buy products that are specially sold as kitchen gadgets. There are pizza stones sold to little as $20. It's important to know that for that price, users are ensured to have a quality product that is safe to be cooked on and will last for a long time.
People may prefer to DIY pizza stones as it is common to see that the products bought can break or be hard to clean off. This happens because there might be a lack of information and the customer might not know how to properly use and take care of a pizza stone for better conservation. Some tips to make the pizza stone last longer are:
- Keep the DRY pizza stone in the oven all the time, cover it with foil so there are no drips from other things and it doesn't get stained.
- Preheat the stone well before baking any food.
- The stone should be completely cold before removing it from oven.
- Avoid oiling down a stone, as the stone would absorb the oil and proceed odd smells when you bake it next time.